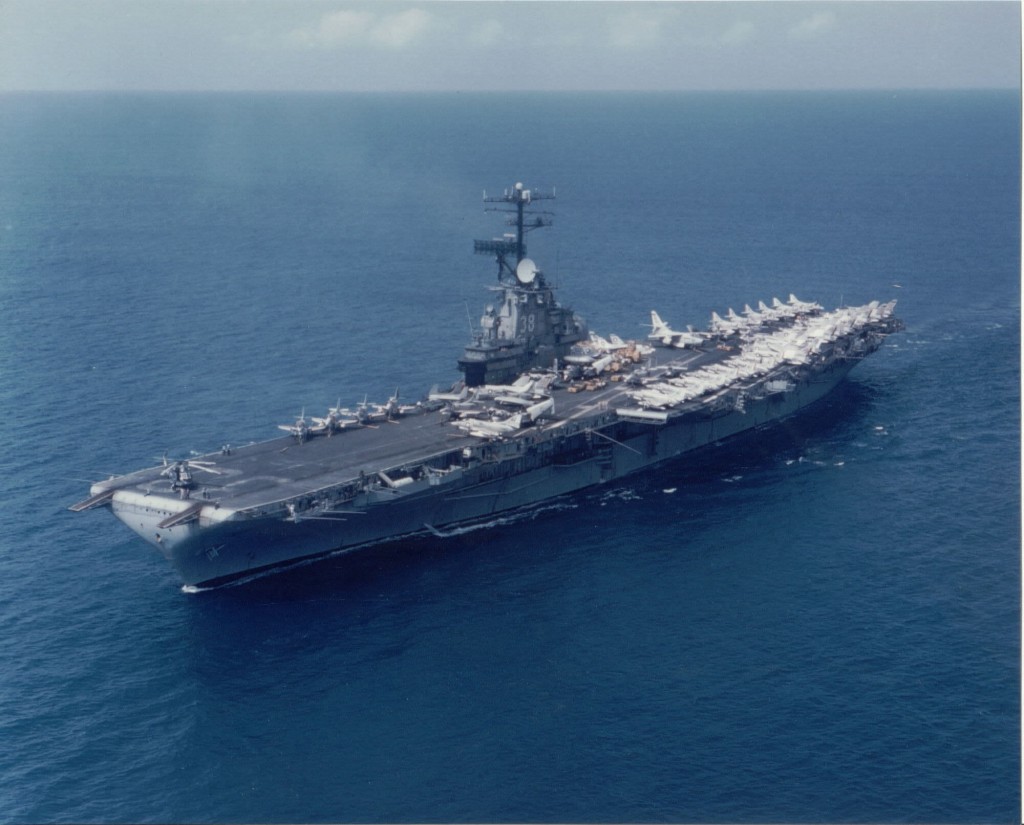 Welcome to the USS SHANGRI-LA Association Web site. 
CLICK HERE FOR MESSAGE FROM THE ASSOCIATION PRESIDENT
Please check our web site periodically for current updates on  reunions and other Assn. news.
Just a reminder to those shipmates that are planning to attend the 2018 Shangri-La reunion in Jacksonville in October…..the block of rooms that the Ass'n has been given are being taken FAST!! Please don't delay…make your hotel reservations and get your reunion activity/meals registrations into AL Miller as quickly as possible. This reunion looks to be VERY well attended!
>>>>>>2018 DUES ARE NOW DUE<<<<<<
Please mail your check to Sec/Treas Chuck Hull @ POB 1367, Aliquippa, PA 15001
 ***NEW  REUNION INFO NOW ONLINE***
Just a reminder…..The Ladies Auxiliary is asking to remind everyone that is coming to Jacksonville for this years reunion to please remember to bring an item or two for the Auxiliary Auction on Friday 10/5. Anything & everything is wanted: humorous, nostalgia, new, used, patriotic, handmade, etc. 
See you all there!
HORIZON NEWSLETTER  NOW AVAILABLE
USS Hornet Wildcat Opening

Information
---
The USS SHANGRI-LA REUNION ASSOCIATION is an independent, non-profit, private organization maintained by volunteers to help locate former members, assist in reunion plans, and help maintain current Assn. rosters.